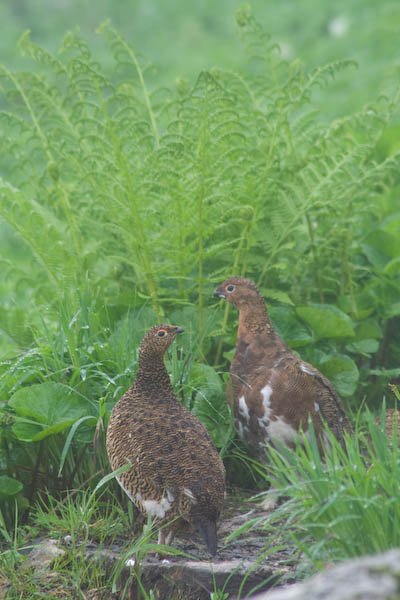 Yesterday I spent a few hours hiking up to Picnic Rock. In the nearly two weeks since the last time I was up there, the snow has melted completely off the trail. There is still a sizable snow patch close to the trail, however. Given how fast it has been shrinking, it will probably be gone by August.
On yesterday's hike, I accidentally left my spare camera battery and compact flash card (filled with photos) right below Picnic Rock where I changed memory cards. I did not discover this until I got home, so I went up again this morning with fellow hiking enthusiast Matt Hunter. We took a moderate, but steady, pace with no breaks and made it to Picnic Rock in just over an hour. Fortunately my lost items were right where I thought I had left them.
I saw no one on the trail yesterday, though it appeared someone may have been up part way with a dog while I was up. Today we saw a man with two of his grandchildren heading up when we were almost back down. Visibility was low above 800 or 1000 feet in elevation both days, so that may have been part of the reason why there were so few other people.